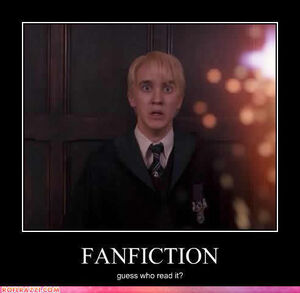 This is a collaborative website dedicated to the greatest fanfiction ever written, Tara Gilesbie's magnum opus, My Immortal.
My Immortal
Edit
Originally written and posted to Fanfiction.net in 2006-2007, My Immortal is the epic tale of Ebony "Enoby" Dark'ness Dementia Raven Way , a 17-year-old vampire attending "Hogwarts School" in England. While it is ostensibly a Harry Potter fanfiction, My Immortal bears strikingly little resemblance to the Harry Potter universe created by J.K. Rowling.
Quick Links
Edit
Helping out:
Edit
To write a new article, just enter the article title in the box below.
Not sure where to start?
Adding content